About Us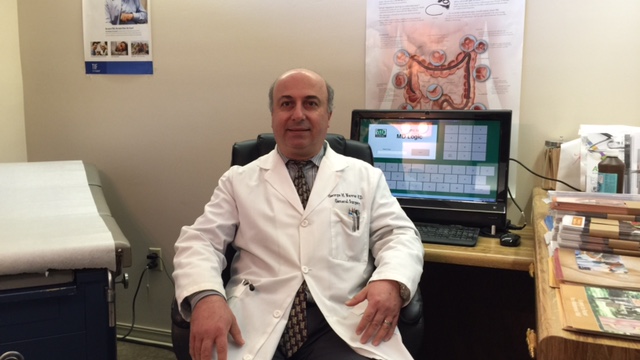 Welcome to Morrilton Surgery Clinic - The trusted thyroid, hernia, and gallbladder surgeon Morrilton, Arkansas folks rely on.​
Established back in 1998, Morrilton Surgery Clinic is a general and surgical clinic located at 2 Hospital Drive, Suite 101, Morrilton, AR 72110. Offering exceptional medical, diagnostic, and surgical services to people coming from Conway, Pope, Perry, Faulkner County, and other neighboring areas in Arkansas, we deliver superior personalized care. Here at Morrilton Surgery Clinic, we treat our patients with the proper care, dignity, and respect they deserve. To us, our clients aren't just numbers, they're fathers, mothers, brothers, and sisters, which is why they deserve the very best medical and surgical care available.
Dr. George Nawar, F.A.C.S is the man behind Morrilton Surgery Clinic. He is a Double Board Certified Surgeon in Surgical Critical Care and General Surgery. He is a Diplomat at the (ABS) American Board of Surgery, and is a Fellow at the ACS or American College of Surgery. He is also a member of The American College of Surgery, Arkansas Chapter.
Dr. Nawar is up-to-date with the latest and most effective surgical methods, techniques, and procedures. He performs a wide range of surgical procedures, the most common of which are gallbladder surgery, hernia surgery, thyroid surgery, acid reflux surgery, and others. With over 11 years of dedicated practice in Morrilton, Dr. Nawar has built a strong reputation as the preferred thyroid, gallbladder, and hernia surgeon Morrilton, Arkansas folks trust.
So whether you're in search of the best place to get a colonoscopy or laparoscopic surgery in Morrilton, AK, there's only one name to remember - Morrilton Surgery Clinic!
Providing medical services to Morrilton, Conway, Russellville, Little Rock, and other surrounding areas.